I've always been active but have had my fat days too. My heaviest was 52kg because i snacked alot to stay awake in lectures. Then, i lost it and kept them at bay.
With age, sitting on my ass and a supermarket at my desk,i've developed a paunch that's hard to get rid of.
Bottom left corner of desk = supermarket (instant noodles, orange, chocolates etc.)
I used to do hot yoga that produced abs but its hard to keep up now because of distance, social activities AND food reviews.
After 3 months of hot yoga at least 4 times a week.
With citizen journalism, many people are more mindful about giving up seats. Some months back, a seat was given up to me by a young man!
I try not to think its because of my food baby but because i was sleeping standing up. Maybe he pitied the tired poor girl or maybe i just didn't suck in enough.
Man,did i suck in hard for the TVC i shot.
Then it happened a second time. This time it was a lady who immediately stood up! I was wearing black, trying to balance and read a book. No, my tummy isn't THAT big to balance my book.
With MRT seats so coveted these days, i really don't think people would give up their seats if not for thinking 我有了。
That was it. I had to do something.
No,i can't stop eating so I signed up for personal training at True Fitness. I felt the pinch at $80 per session but o yeah, pinch away the flab.
Here's how to choose a trainer:
1) Don't go for the beef cake
It's rather intimidating.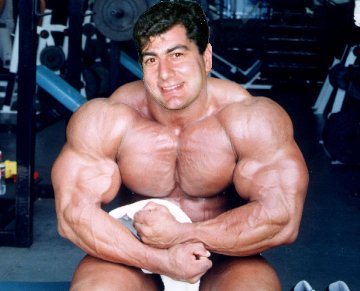 2) Don't go for the looker
It's too distracting. There's a looker like Wang Lee Hom (if you squint) at Chevron House and i can't imagine him peering down my huffing and puffing face. 我会想录霏霏。
3) Don't go for the talkative
You need your breath for working out.
4) Don't go for the quiet
You need more than a squeak to startle you into doing more.
So i settled on choosing my personal trainer, just because he didn't put my towel onto the floor.
I've OCD & usually men don't care much about cleanliness. This one did. He took careful care not to put my towel on the floor even though at times were difficult and he didn't know how to hold it or where to put it. A man who pays attention to minute details wins my vote.
So my one hour long training is a mix match of various exercises. I stole glances at the better looking trainer who isn't mine. Its like having sex with one but thinking of another. Or lying on your back with your girl on top but Megan Fox's poster on the ceiling.
While working out, i observed female's gym fashion. I was cladded in a tee and bermudas, very unglam but here's how the rest dressed for the gym:
1) The Slutty
Clevage and ass bearing, likely with a cannot-make-it face.
2) The Sporty
Ab bearing serious business, likely with good skin because they eat and sleep well.
3) The Shameless
Fine line between confidence and being an eye sore. You'll find watermelon shaped ladies in midriff bearing and/or super tight tops.
Since my first personal training lesson, i find my metabolism rate up. My tummy remain flatter than before after a meal. I have also replaced the chocolates in my "supermarket" with nuts, cranberries and raisins to snack at my desk.
Getting back my flat tummy again...