Any Singaporean would own at least 5 credit cards. Unheard of in other countries, but fortunately (for those who pay their bills on time), the credit card landscape here is awesome because it is very competitive and lots of freebies and discounts given across our small nation. Unfortunate for those who never pay their bills on time because temptation to swipe is great (there is an alarming amount of Singaporeans below 30 who are in debt).
Therefore, how do you make your money work?
By working out
which card offers the BEST cash rebate
.
I own 7-8 cards and like cleaning up my Facebook friends list, i want to clean up my wallet. I hate long wallets so mine is a small Gucci folio wallet with a riding boot charm from Tokyo. It can only hold 6 cards and 4 already holds my driving license, IC, ATM and Ez-link.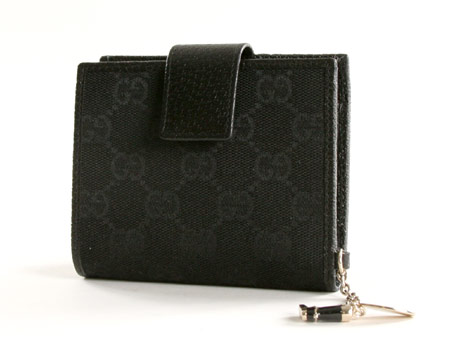 I was carrying an extra pouch just to hold extra cards but i want to be a MINIMALIST now!
So i've been collecting the bills of my 3 most used credit cards to make a comparison.
I signed up for CIMB Bank because they said it would give me a good cash rebate for overseas spends. Overseas spends usually have a 0.5% charge + conversion depending on the bank, thus CIMB said by giving me a 1.5% rebate, i could still earn 1%.
And 1% it is that i got. $1.12 rebate from a $111.03 spend.
CITIBANK Dividend card has been my default card, also one that i used the longest. Only because my dad uses it, so naturally i follow his footsteps.
However, i didn't like that the rebate comes in the form of a cheque once it accumulates to $50. It's a hassle having to bank it in. However, the hassle will be worthwhile if the rebate is good!
I never really did check how much rebate am i really getting from the Citibank Dividend until lately, there've been very attractive contenders.
A cash-back of $1.47 from a $82.60 = 1.7%. Better than CMIB! Although the spend isn't on overseas expenditure, so not a fair comparison.
I found myself shopping more and more online. A
ir tickets, Groupon and blog shops! I was delighted to know the new FRANK Credit Card is designed to help me get the best and most unique deals anywhere around the world (via the Internet)!
Frank by OCBC gives Card-members 6% rebates for online purchases. Currently the highest rate offered in the market, receive 6% rebates (capped at S$60) with an unlimited 0.5% rebates on all other spends. However, you must spending S$500 or more per month in order to enjoy the rebates. Easily accumulated if you're a travel bug like me.
Sounded too good to be true when i heard it, so i tested it.
In Feb, i spent $730.76. However, rebates are given back in the next month. Thus, the rebate reflected in your March's bill is Feb's.
Checking March's bill, my heart pounded as i did the calculations. Cheap thrill, i know.
$22.20 from $730.76, it is INDEED 6%!!
So that's how i make my spending work :P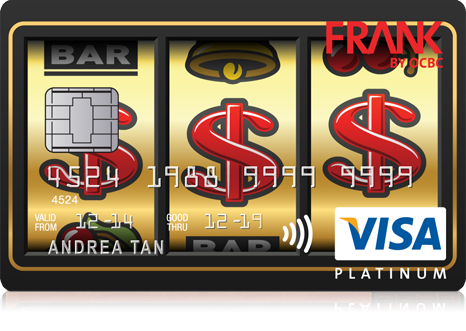 Hitting jackpot.