Crocs has come far. Admittedly, when it was first launched, i thought it was a fashion disaster. I never thought i would see myself in one.
Until Crocs offered me a pair and it was undeniably comfortable to walk and walk and walk in them. It is also super light to pack into the suitcase for travel.
This is my first pair of Crocs retailing at SGD 169.
Crocs started off as the shoe that everyone made fun of. So they introduced cute little pins that you can purchase to customize and perhaps make it look a little better.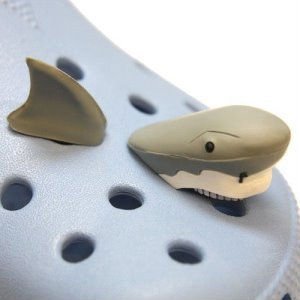 That didn't quite work for me but now, they have more visually appealing designs which came as a pleasant surprise!
This is not found in Singapore but so cute!
The men are not left out too. Loafer is the trend these days.
Who says you need to sacrifice comfort for vanity? With Crocs feel good revolution and prettier designs, you can have your cake and eat it too.
For store locations, click
here
.