We had the honour of a gorgeous Spaniard to show us Barcelona, renowned for architecture sculpted by the infamous Gaudi.
A loving friend & gracious host.
Where to Go
I'll skip the usual tourist suspects but what A did was point us to a local market, Mercat de l'Abaceria (less touristy than the one found at La Rambla) which i enjoy very much just taking in the smells, sounds and sights.
Zoom in photo for opening times.
Fish Monger-of-the-year


We rented bicycles and cycled the city, marveling at architecture and making fun of the some-say-penis, some-say-missile building.
If you want to see a rehearsed flamenco show, there are plenty which any hotel can recommend you. However, if you want an authentic flamenco experience, check out this tight drinking hole Maians on Carrer De Saint Carles.
I'm not sure if there'll be girls in traditional costumes stamping their feet (if i had balls, they'll shrink) but when we popped out heads in the last time, this was what we saw.
It doesn't cost to have a look, so it may be worthwhile to check it out. The area seem to be home to many small rustic watering holes.
If Ministry of Sound impressed you with its many rooms and deco, then
Boca Chica
situated in an alley between
Rambla de Catalunya and Passeig de Gracia
will blow your socks off. A restaurant, (cocktail) bar, lounge and club all rolled into an apartment style, the spectacular design (as you would expect of Barcelona) reeks of luxury and style.
blink and you'll miss the entrance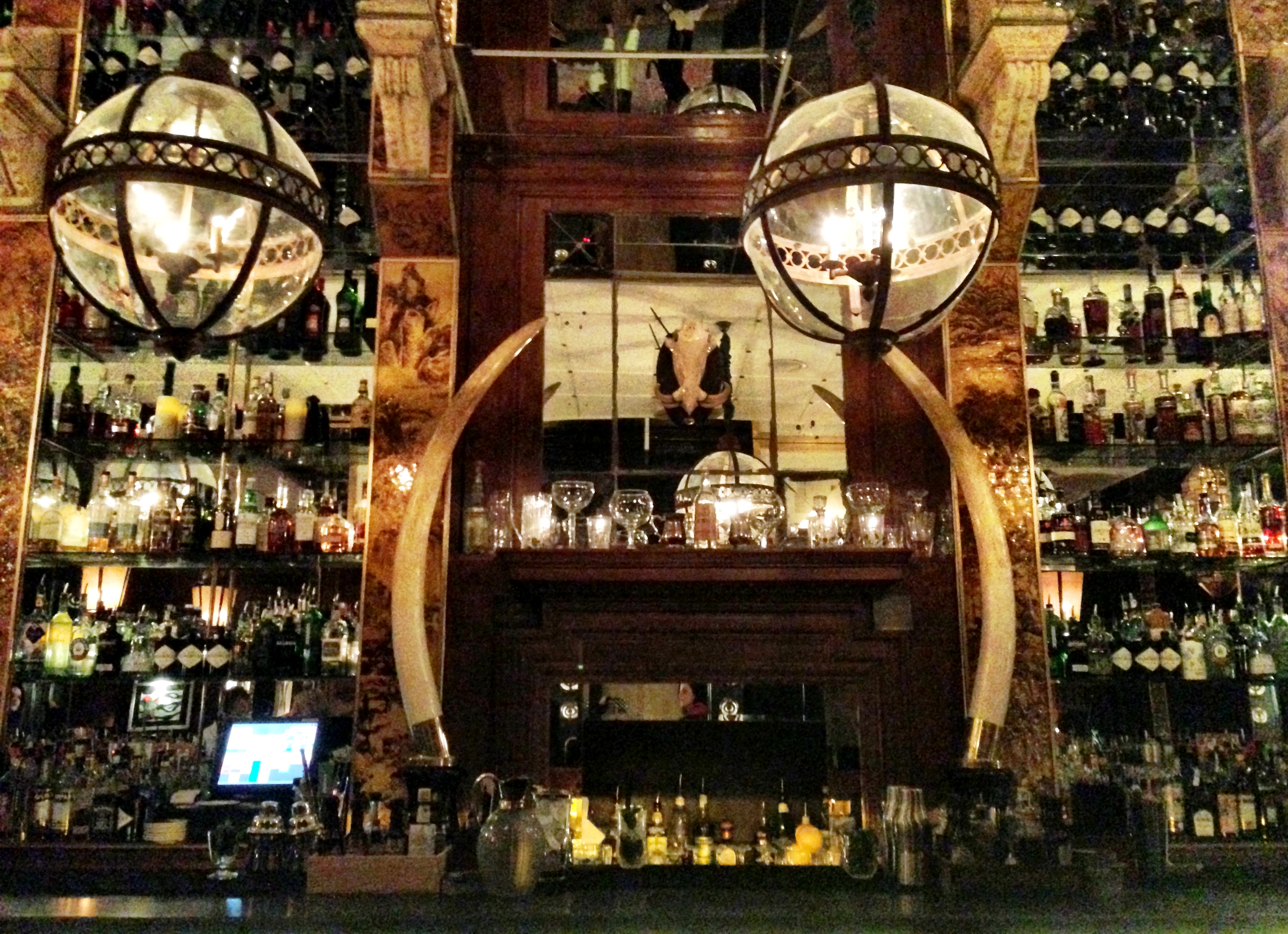 the bar
the restaurant

It's not necessary to dine in, you can just visit the loo. We all went there because of the toilets. Yes, you heard me right. The FUNCTIONING bathroom located in the basement is a WORKING NIGHTCLUB with an ACTIVE DJ spinning, loos flushing, drinks spilling and sinks running. For once, there is reason for girls to visit the bathroom in an entourage and hanging out longer in the toilet is not for taking a selfie.
Fyi, it does not stink. So go in
piss
peace.
Walking around Barcelona is a discovery trail on its own. Keep your eyes peeled for graffiti like these. I collected 5 on
Instagram
.
And if you chance upon a Spanish funfair, join in the fun with a game of Bingo! Not understanding a word of Spanish is part of the fun. Pay 1 Euro for a game card / a round, and watch out for the numbers being called. If you score a row horizontally ( i think) faster than anyone else in the crowd, you shout Bingo! The prizes are pretty crappy, random and useless but 8 Euros got us lots of laughter.
we were the 'last ones standing'
Where to Eat
Because of our local host, we ate at places where the food was to die for.
No doubt the most memorable part of the trip were the tapas, paellas and seafood that gave a foodgasm.
Even my pants got tighter but it was a sacrifice I willingly made.
Thirsty travellers
P.S The Spanish do not drink sangrias. It is NOT a local's drink.
These places do not speak English, be adventurous and endeavour these places. High chance that anything you order is going to hit the right spot.
Best to make reservations at
El Mundial
as this
tapas bar
always has a long queue. Try ordering the croquettes, prawns and baby squids.
Seafood, noodle and squid ink paellas.
Not a pretty picture, but the
noodle paella is a Barcelona signature
. One of the oldest restaurant near the coast that only locals will know,
Can Manel
serves the best paellas around. Missing Chinese food, i loved the paella noodles!
The octopus drizzled in olive oil and sprinkled with chilli flakes is also orgasmic for octo lovers.
Caramel custard pudding is a traditional dessert.
If you are looking for alternative dining, you can try
pop-up restaurants
. As if guessing the secret location isn't hard enough, you will also need to try translating over at the Facebook page. Otherwise if successful, you pay 35 Euros for a 3-4 course meal which was a delight making merry with friends.
Our secret location was in a clothing / furniture store.
Where to Stay
The fanciest hostel i've ever stayed, i highly recommend
Casa Gracia
. A stone's throw from Plaza Catalyuna, it is newly furnished, gorgeous and provides the best hostel breakfast spread with alfresco dining.